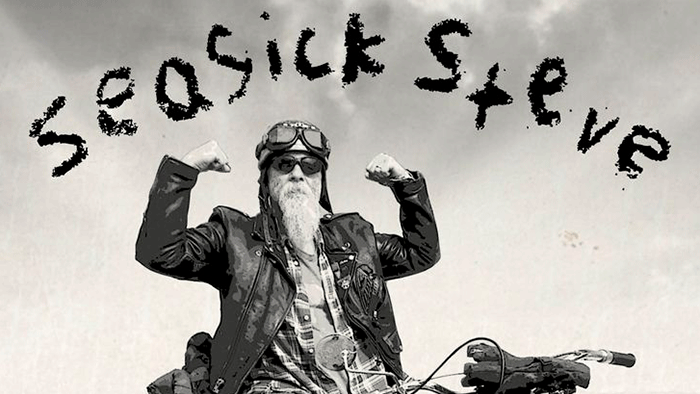 Contenu
Ancien producteur et arrangeur de chansons, songwriter, guitariste de blues et de rock, Seasick Steve (né Steve Wold en 1947) est arrivé sur la scène musicale en passant par la petite porte, et s'est fait un nom à l'âge où certains se retirent.
Après un début de carrière très peu médiatisé, le bluesman californien sort son premier album en 2004 avec le groupe suédois The Level Devils. Il s'impose ensuite au grand public avec ses albums Cheap (2005), Dog House Music (2007) et I Started Out With Nothin and I Still Got Most of it Left (2009). You Can't Teach an Old Dog New Tricks prend même en 2011 des allures de triomphe tardif. Hubcap Music (2013), Sonic Soul Surfer (2015) et Keepin' the Horse Between Me And the Ground (2016) le voient continuer sa route au service du blues.
Après de multiples tournées et albums, il a conquis son public avec sa patte rock, blues et country ! Ce concert, c'est un mélange de guitares bricolées, de barbes blanches, de voix éraillées et d'un blues efficace à la batterie percutante !
À 70 ans, après avoir vécu mille vies, le bluesman est bien loin de lever le pied avec l'arrivée de son nouvel album Man From Another Time, sorti au printemps 2020 !